Produce from Quebec
Enhance your menu with fruits and vegetables from Quebec
Available for you to discover from June to October. When the main foods on your menu consist of Quebec products, you will be differentiating yourself with freshness, flavour, and quality.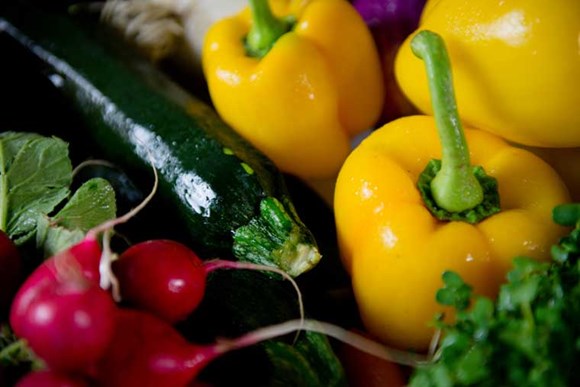 Seasonal fruits and vegetables
The second half of the summer is the best time for harvesting fruits and vegetables in Quebec.
All restaurant owners are proud of their
leafy greens (lettuce, iceberg lettuce),
berries (strawberries, blackberries, redcurrants),
garlic and onions from Quebec.
Known for their taste, freshness, and quality, these foods are in high demand.
The Quebec advantage: we possess quality water and fertile land, which allow us to maximize production while respecting the environment.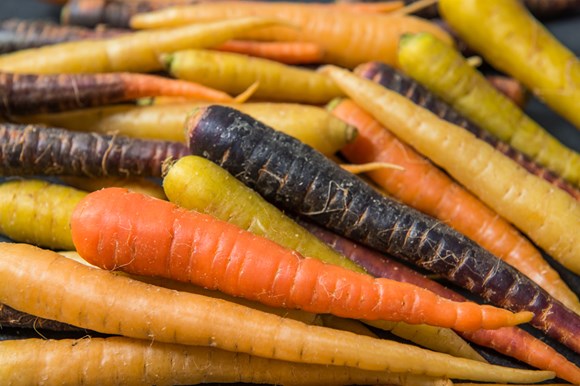 Root vegetables are staples of the Quebec diet:
Nothing is wasted during cooking or preparation
These vegetables are very versatile and can be used in everything from appetizers to desserts
Long-lasting
Examples: potatoes, carrots, celery, beets, radishes and sunchokes
The Quebec advantage: our harvests are valued by restaurant owners who are not afraid to think outside the box, not only when it comes to food preparation but also when experimenting with new ingredients and flavours.
New cultivation methods (*)
Quebec is a pioneer of greenhouse cultivation; local fruits and vegetables are grown in Quebec greenhouses for up to 12 months per year. A true testament to technological know-how, fruit and vegetable greenhouse products have two significant advantages:
They reduce, if not eliminate, the use of chemical products and pesticides
They reduce losses of produce associated with regular year-round production.
Quebec's most well-known greenhouse products are tomatoes and strawberries, but that's just the tip of the iceberg.
Hydroponics (**)
Hydroculture allows plants to grow in water enhanced with nutrients that favour growth.
Quebec's need for hydroponics stems from a lack of available land, but it is also a response to the intense cold and lack of light for many months of the year.
The nutritional quality of hydroponic vegetables is comparable to that of organic products. Microgreens are the flagship hydroponic product.
The Quebec advantage: innovation! The extreme weather conditions of Quebec's long winters drive research into develop new ways of improving food self-sufficiency. Producer-entrepreneurs are innovative and support one another's new technological capabilities and business models.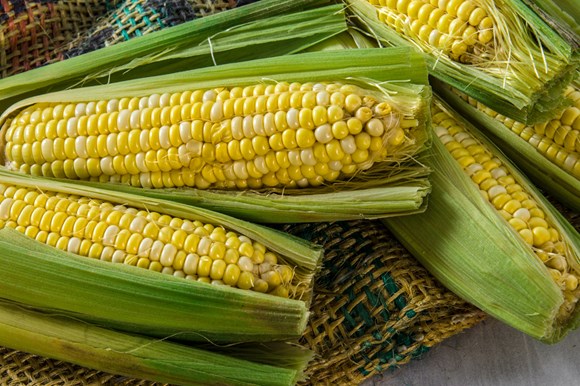 The ultimate time for sharing and intergenerational get-togethers, the August-September harvest period brings people closer to food producers.
This period is officially kicked off with corn, followed by apples, pears and all other Quebec fruits.
The Quebec advantage: the tradition of transmitting fundamental values from generation to generation.
Sharing (families and groups of friends plan their annual outings)
Initiation (children discover fresh produce and production sites)