1855, a cut above
1855 is a designation for high-quality, regulated, uncompromised beef meat.
It guarantees the excellence and heritage of a product to your customers and ensures an unforgettable culinary experience.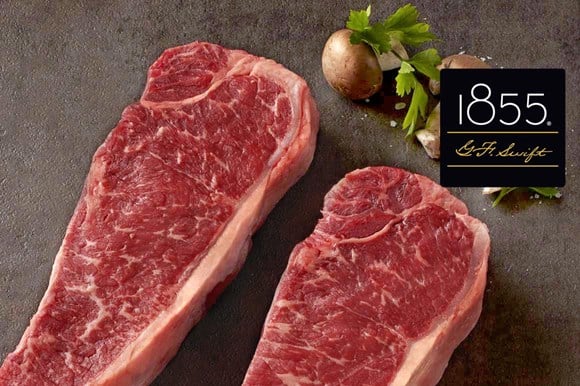 Only 10% of cows qualify for the 1855 certification.
Chosen for the quality commitment et passion they have for their cattle, family ranchers must follow a very strict process to guarantee top-quality meat. Continuous quality control and feedbacks are provided to producers. They meet specific feeding standards, including a minimum 100 days high energy diet.
All cattle are grain fed and locally sourced directly from our Souderton, PA plant for unparalleled consistency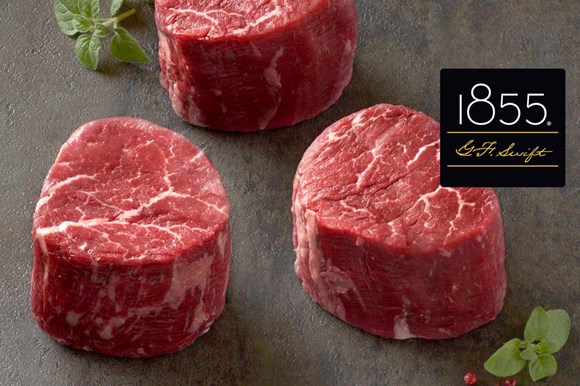 The 1855 Black Angus AAA brand delivers a level of consistency unmatched by any premium angus program:
The meat is aged at least 30 days for maximum tenderness
Cherry red in colour, lean and finely textured
A program accredited by the government
Moreover, each process includes additional security measures, surpassing industry standards for safety and quality.
The selected black angus breed produces the fine marbling and flavour steak lovers crave, delivered thanks to:
Super trimmed to ¼" for consistent yields
Solid muscle confirmation and bright cherry red lean, finely textured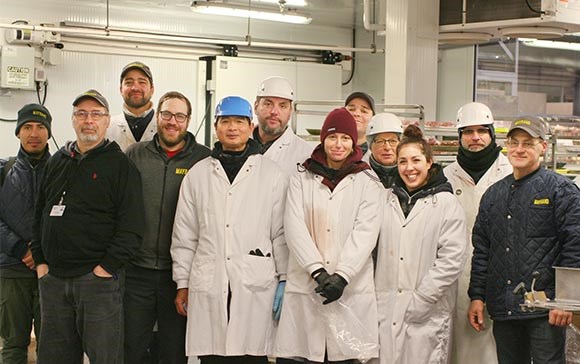 You can trust a brand defined by controlled and reliable quality. At Mayrand, our team of butchers offers whole filet mignon, but also tomahawk and a wide variety of other cuts. Your meat is prepared fresh on site, vacuum packed and frozen for use as you please.
See our 1855 available cuts :
Whole Tenderloin (approx. 3 kg)
Tenderloin Steak (approx. 225 g)
Whole Flat Iron Beef (approx. 3 kg)
Flank Steak (approx. 225 g)
Whole Flank Steak (approx. 6.5 kg)
Sirloin Flap Steak (approx. 225 g)
Bifteck Bare Steak (approx. 1.2 kg)
Whole Beef Rib (approx. 8 kg)
Beef Short Rib (approx. 340 g)
Whole Strip Loin (approx. 5 kg)
Beef Strip Loin Steak (approx. 340 g)
© Photo credit: Audrey Boivin