Picking and delivery
All details on transport services
3 logistics solutions to help you improve efficiency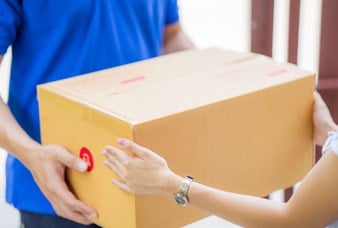 Picking in store
You place your order online at mayrand.ca. We prepare it at Mayrand's. We pick it in stores at 9701 boul. Louis-H.La Fontaine, Anjou H1J 2A3.
Any order received until noon D day is prepared the next day D+1 (*).
Pickup rates
$20 + taxes
Free for orders of $ 300 or more
No minimum required
Do you want to gain in efficiency?
Save time online with your purchase history in my stockroom.
Park when picking orders online.
Our team has prepared your products by temperature space for you. You present the order number and photo proof of identity. You take your order.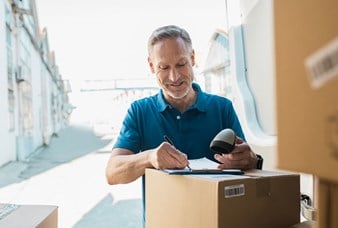 Any order received until noon D day is delivered the next day D+1 (*).

Delivery rate
$50 + taxes

Free for orders of $500 or more

No minimum required
Want to know if your area is served?
When preparing your shopping cart, choose the delivery method, enter your postal code to confirm.
Your area is not served yet?
Contact us at 514 255-9330 ext.
143. Let's look together if we can open it for you soon.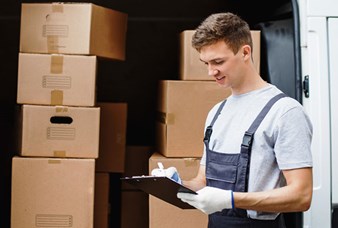 Prepare you order, we deliver it
You choose your products yourself in store. Check if your address is in our local delivery area.
You pay for your order at the customer orders office. Your account manager will schedule the delivery with you.
Rate for pick, we deliver
$30 + taxes
Free for orders of $ 500 or more
No minimum required
Do you want more time for your activity?
You do not have a vehicle available for transportation in bulk or to respect the cold chain. Your teams are not available to transport and receive your order right after your purchases.
Shop at the time that suits you best.
It is convenient.
(*) If your order contains products "on order" (indicated on the website), requires substitutions or is located on a remote unserved road, we will contact you.
SAVE TIME
One Single Delivery for Your Whole Order
We deliver all your products (dry, fresh, frozen, kitchenware and equipment) in a single delivery.
Our in-store storage space and our multi-temperature compartment trucks deliver everything at the same time.
Simpler and Personalized Service
A single contact, your Mayrand sales representative in Montreal, is available on the phone Monday to Friday from 7:00 am to 5:00 pm for you.
One order, your products are sorted by department (fruits and vegetables, groceries, dairy products ...). One invoice, to facilitate your budget tracking.