Coffee and sandwich shop
The café that doubles as a sandwich shop has become a place for food and drink
It's where many of your clients begin their workday and grab lunch, and sometimes it's a daytime social space for snacks or even coworking. Each of these scenarios share a common need for a limited menu; you have less storage space and little time to quickly satisfy a wide range of needs. You're expected to provide quality (there's no room for mishaps), practicality and fast service, all in a laidback, stress-free environment for your clients. That is what draws them to cafés, after all.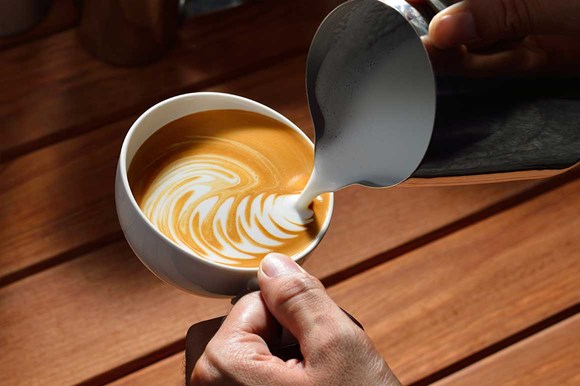 The quality of your beverages can make or break your reputation
A nice cup of coffee: it's the first thing your clients will remember, and you can bet they'll be spreading the word. There's more to a good coffee than meets the eye, though. It's not just a coffee; there are 10 ways to make it and different formats it comes in. That's enough to set up an entire menu! Don't forget the cups, lids, sleeves, milks and utensils.
Then come all the other beverages, hot and cold. To differentiate yourself, you'll need the right brands and types of food service, frothing milk and consistent quality to help build your reputation.
Get your coffee beans, ground coffee or coffee sachets, barista milks, plant-based milks, juices and drinks, hot chocolate mix, and high-quality tea at bulk prices.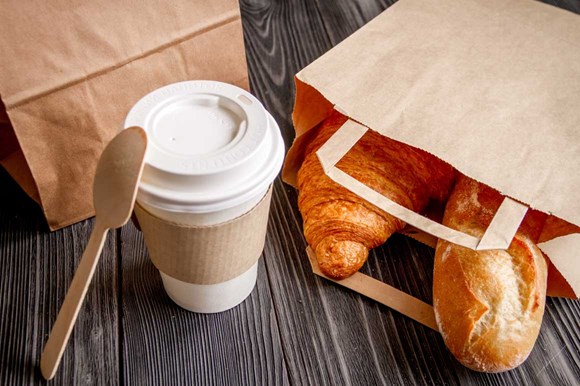 Takeout options to ensure profitability
For snacks at breakfast and throughout the day, you can build your selection from a wide variety of muffins, pound cakes, croissants, chocolatines. Test them out with customers to narrow down the choices. Your daily offer will be made up of 80% of these products, which clients will be looking forward to.
Then, set yourself apart with your sandwiches, salads, soups (more and more new trends to discover), cereal and nut mixes, sauces, and dressings – an opportunity to serve your signature dish, perhaps? You can also change your menu according to the seasons, trends and clientele.
Your clients are willing to spend a little more on dishes they'll truly love; you play an important role in their day.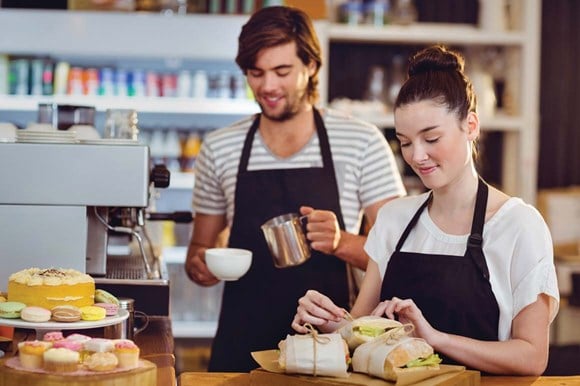 Ensure customer loyalty with time-saving solutions
A good sandwich shop should be free of lineups. Ideally, your clients would buy before arriving and leave as quickly as they got there. Moreover, peak periods are when offices open and during lunchtime; customer loyalty revolves around these two hours of the day.
For sandwich, bagel, panini and burger prep, we offer a whole range of cheeses pre-sliced to fit your bread, plus ready-to-use cold cuts and vegetables.
Guarantee fast service with pre-sliced cheeses and cold cuts, salads and pre-cut vegetables.