Catering services
The caterer's challenge is to adapt to all situations
Catering is like a show: you have limited time to make it unique and memorable. Each venue has its share of surprises. In record time, you need to serve a high number of guests that's likely to change at the last minute. Your team includes experienced professionals and helpers, and their physical work conditions must be simplified to the maximum. You also need to deliver a seamless experience, deal with stress behind the scenes and create the 'wow' factor. Mayrand is here to help you handle the unexpected.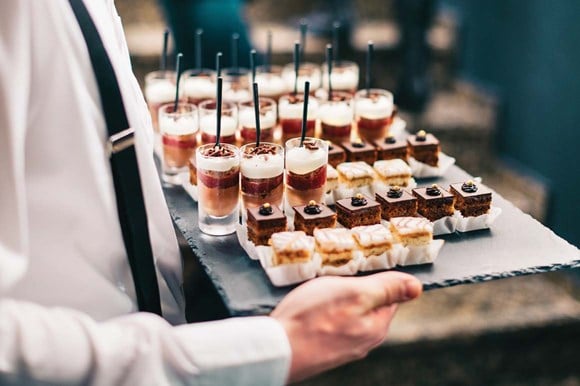 From buffets, cocktail parties and receptions to portioned foods, elegant quality presentation is a must for caterers. Your clients seek foods that look as good as they taste and are easy to eat while standing or walking.
We offer a vast selection of disposable dishes, tablecloths and napkins. We want you to be in control of every situation. Showcase your creations with our baskets, verrines and mini utensils.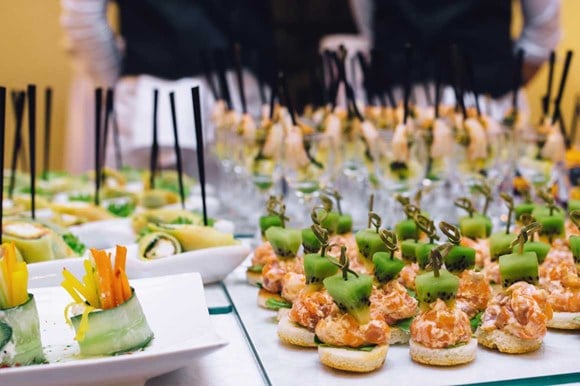 Perfect service, every time
Catering services are nomadic; they transport themselves. The last few metres are critical and pose the most risk, which is why it's important to have all sizes and depths of platters and lids.
We provide the best combinations, letting you adapt to the size of your creations without having to worry about platter-lid combinations. Facilitate teamwork with our serving platters and versatile lids.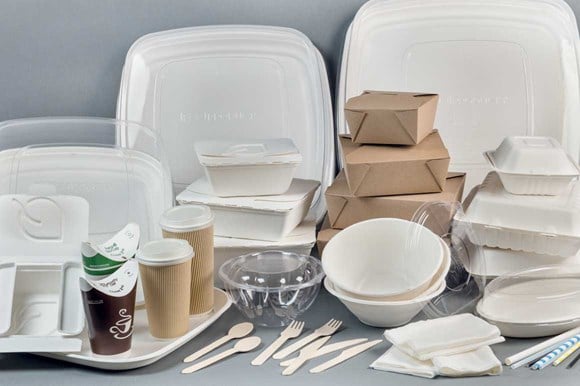 The eco-responsible catering service is no longer a niche. Clients want it, consumers appreciate it, and it's well known. Each day, we're seeking to expand our collection of material made from bagasse (sugarcane fibre), paper, cardboard, bamboo and PLA (polylactic acid, a biodegradable cornstarch-based polymer compostable in industrial conditions).
Our goal is for you to find these products easily, at competitive prices, and to compete with the best in the industry. Discover our new eco-products, boxes, cocktail sticks, straws and platters.