WHITE Styrofoam Recycling
New initiative: participate in a circular economy project for polystyrene. You will have a direct impact on the protection of the environment. Polystyrene is widely used in food packaging and construction. It is not recycled because of its high rate of contamination. We are undertaking a pilot project with a local partner, Polystyvert.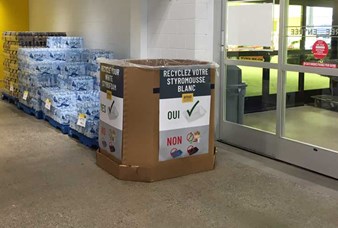 Recycling your WHITE styrofoam
Created in 2011, the innovative start-up Polystyvert located in Anjou, just as Mayrand, has developed a revolutionary process.It transforms polystyrene pellets used to produce new material.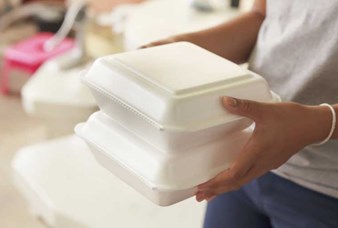 Styrofoam waste collection open to the public
Mayrand offers its customers the opportunity to bring back their Styrofoam white packaging.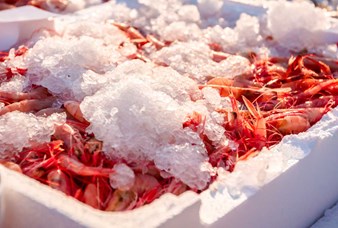 Styrofoam waste collection by our internal productions
Our butchery and fishmonger teams receive products in polystyrene boxes. They will be able to recycle them on site.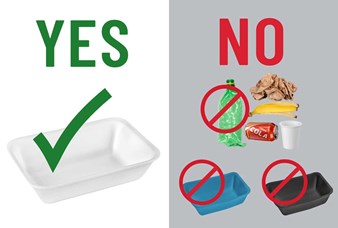 How does it work?
1 - I bring my white styrofoam back at the point of collection in store.
2 - My styrofoam contains no labels or paper towels
3 - Once the recycling bag is full, Mayrand brings it to Polystyvert.
4 - The company Polystyvert dissolves and purifies collected packaging in essential oil.
5 - They separate polystyrene from oil.
6 - They transform the product into pure pellets. These can be used to make polystyrene again.
Polystyvert wants to encourage the adoption of new technologies by the largest manufacturers throughout the world